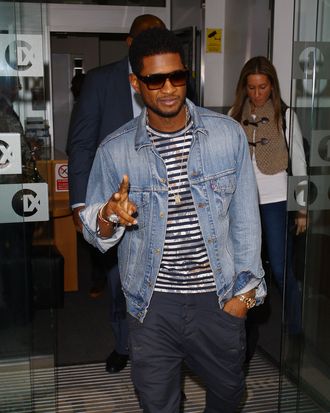 Usher seen at BBC Radio One on March 22, 2012 in London, England.
Photo: Neil Mockford/FilmMagic
Usher is ambitious when it comes to "Scream," his very catchy new single. "I hope that it could be something that could be life changing," he told MTV. He went on to say that, when recording a dance track, he "always think[s] about the club" and, in particular, clubgoers who may have had a less-than-epic day: "I always think about that song that will be able to let you out of that slump, if you're in it." Usher: Pleasing ladies and crowds since the mid-nineties.