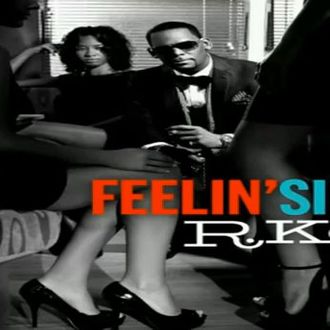 Every two weeks, Vulture music critic Nitsuh Abebe will drop his Songs on Repeat list — composed of the five tunes that he can't seem to get out of his head. This week, there's some R. Kelly and one track named after a Robin Williams movie. (It's not Jakob the Liar, no.)

1. Kitty Pryde's "Okay Cupid"
Look, it's possible you'll soon read a lot of strange things about this young Florida redhead and her cloudy, weedy raps. My advice will be to maintain perspective and appreciate this stuff for what it is — dreamlike pop music, wry Internet ephemera, weirdly gorgeous renderings of teenage intimacy, and nothing at all that requires hand-wringing about the whole concept of hip-hop.
2. Cocorosie's "We Are on Fire"
Followers of this eccentric sister act might be surprised by how much of a pop song this is, right down to the big, hooky chorus. It's sung, naturally, from the perspective of a Salem witch's ghost, and full of the gutsy shuddering that's in all Cocorosie's best stuff — but really, those sorts of things should come with pop choruses more often.
3. R. Kelly's "Feelin' Single"
Kelly's Quantum Leap time-traveling through the recent history of love and soul continues! Love Letter, his last LP, was a retro deal, full of dusty sixties soul classicism — and evidently the upcoming Write Me Back makes a few glittery pit stops in the later seventies. Bonus: "Feelin' Single" suggests a handy threatening catchphrase for folks whose relationships are running out of steam.
4. Leon Ware & Quadron's "Orchids for the Sun"
An old-school American R&B songwriter (Ware) teams up with some new-school Danish R&B modernists (Quadron) to offer up some extremely sophisticated cooing — something right on the line between chilly opulence and warm Sunday-morning ease.
5. Azealia Banks's "Jumanji"
Yes, the hypercharismatic Harlem rapper sounds as hypercharismatic as ever. But it's the beat, from Hudson Mohawke and Nick Hook, that sells this one, bouncing happily from steel-drum hooks to synth-horn fanfares to timpani breaks.