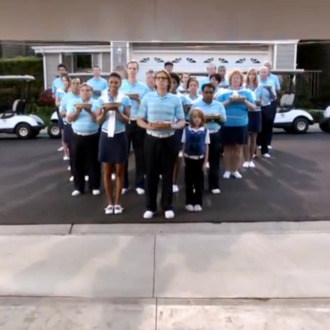 ABC just debuted clips from its new 2013 lineup; your brand-new comedies are below. Get at it.
The Neighbors
Your average family sitcom featuring friendly aliens, named after pro athletes, making sneaky dick jokes. Yup, we caught that.

Malibu Country
Reba! Country singing! It's kinda like Nashville, but with laugh tracks, beach houses, and … Lily Tomlin.

The Family Tools
Because it's about a father-and-son construction company, see? Starring J.K. Simmons, Leah Remini, and Kyle Bornheimer.

How To Live With Your Parents
Sarah Chalke does the single-mom-moving-back-in-with-her-parents thing — with Brad Garrett and Elizabeth Perkins on zany Mom and Dad duty.