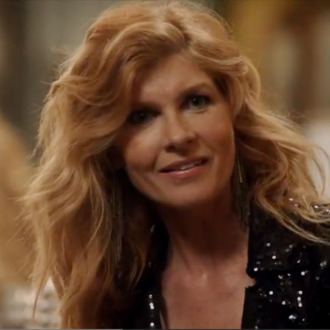 Hot off the TV presses, here are clips from ABC's six brand-new dramas for 2013. Watch and opine!
Nashville
Connie Britton! Country singing! A bitchy Taylor Swift lookalike, played by Hayden Panettiere! It's like Country Strong, but trade the drugs for Nashville politics.
Last Resort
Did you ever wonder what would happen if the Red October were handed over to Andre Braugher and Scott Speedman, ordered to fire on Pakistan, and then rerouted to a tropical island, from which the new crew would plot an attack on the corrupt American government? Here is your answer!
666 Park Avenue
Revenge meets American Horror Story, with a pinch of Lost (in the form of Terry O'Quinn). Important lesson: "Don't trust the amenities."
Mid-season debuts:
Zero Hour
Anthony Edwards's clock-collecting wife is abducted by an ancient secret society ripped straight from a Dan Brown novel. Nazis are somehow involved.
Red Widow
A gangster thriller — but with a family twist! — based on a Dutch series. Those "if you're watching this" videos never turn out well.
Mistresses
Alyssa Milano heads up your latest four-woman brigade in this remake of the British series.