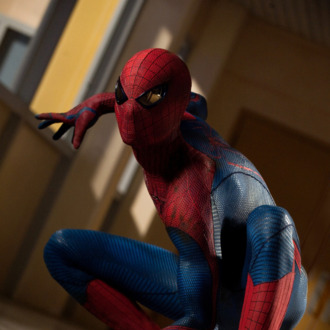 Photo: Jaimie Trueblood/Columbia Pictures Industries
After The Hunger Games and The Avengers, it's no surprise to see The Amazing Spider-Man getting the box office prognostication runaround. (How's it prognosticating? Quite well! It may debut to more than $125 million over a six-day period around July 4.) But what's also good for a film that'll be absolutely massive no matter what is that it might be pretty good. HitFix has been eyeing the British press's early reviews of Spidey's big reboot. "Most critics agree that The Social Network co-star [Andrew] Garfield [a Brit] was a good choice, and that he makes a strong impression in his debut as Peter Parker," HitFix says. "Emma Stone is also being praised for her work as Gwen Stacy, in particular over at Empire." Okay, okay, good performances, alright. How about the film? It might not be super CG-oriented, and it could be bolstered by a pretty great story!
But back to the money stuff, because, money. Though $125 million seems solid, The Hollywood Reporter reminds us the Tobey Maguire Spider-Mans earned, in order, $115 million back in May of 2002, $180 million over the Fourth of July in 2004, and $151 million in May of 2007. But apparently "franchise reboots don't reach the levels of previous installments," generally. "Generally" does not even begin to include or think about including Christopher Nolan's Batman films, though.