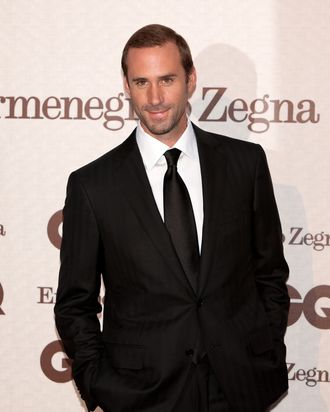 Actor Joseph Fiennes attends 'GQ Elegant Men of the Year' Awards 2011 at the Italian Embassy on June 28, 2011 in Madrid, Spain.
Photo: Pablo Blazquez Dominguez/Getty Images
Joseph Fiennes might be heading to American Horror Story next season, EW reports. He'd play Jessica Lange's boss at the mental hospital and her lust object. This would renew his membership in the Ryan Murphy club: Fiennes had a supporting role in Running With Scissors, and he starred as a transgender gynecologist in Murphy's 2007 pilot Pretty/Handsome, which didn't get picked up. How long before Murphy talks Gwyneth Paltrow into showing up on AHS? Not long, one hopes.