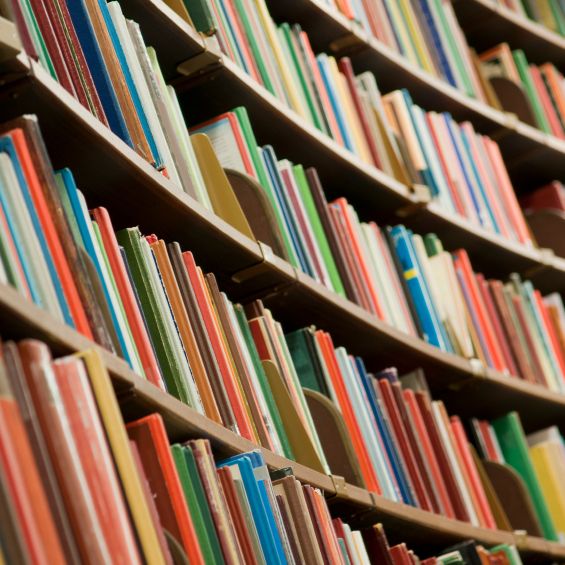 Grappling with the question of what Book Expo America is for in an era of virtual, long-distance bookselling, the annual publishing convention's organizers dipped their toe into consumer waters for the first time this year, dispensing 1,000 tickets to "Power Readers" via bookstores and libraries across the country. The theory was that these influencers would grab early galleys, meet editors, line up for signings, and go home to virally spread word about the year's hottest titles, thus transforming the trade show into a Comic-Con for book lovers.
Based on interviews, it seems that more than half of these "customers" were the interns, students, or family members of those already attending. But debates over the move quickly dissipated as Vulture saw one "Power Reader" after another enter the hall and light up like shtetl peasants glimpsing the Statue of Liberty from steerage. Conventions — especially in ailing industries — can breed exhaustion and cynicism among its crumpled-suited attendees. To watch the hoi polloi cast their eyes on a honeycomb of publishers' booths as though it were Nirvana is to nurture a glimmer of hope for the book business. Comic-Con or South by Southwest it will never be, but then again, who knows? Maybe one day it will be as vibrant as the Frankfurt Book Fair, which opens to the public on its last day, morphing into a glorious bazaar of literary fandom complete with costumes, readings and cheering throngs.
Whether this year's hottest galleys took root among the "Power Readers," only time and the autumn bookstore receipts will tell. Here's our list of the ten books that seem best poised to make a dent for readers and publishers alike for the remainder of 2012.
In the Shadow of the Banyan, by Vaddey Ratner (Simon & Schuster, August 7)
Ratner's personal story — her family survived the Cambodian genocide, around which her grueling debut revolves — adds another layer to the anticipation already building around the novel. Her editor may have gotten a little carried away during the Expo's tone-setting "Buzz Panel," comparing it to The Diary of Anne Frank, but those who've read it extol it almost as avidly.
The Yellow Birds, by Kevin Powers (Little, Brown, September 11)
The Iraq veteran's novel is the first serious one about the war. Its natural lyricism and quiet brutality bring to mind Terrence Malick's The Thin Red Line, and the hype behind it (some of it from rival publishers) recalls last year's BEA buzz on Chad Harbach's The Art of Fielding. Both were big acquisitions for Little, Brown's publisher, Michael Pietsch, who's on a roll.
The People of Forever Are Not Afraid, by Shani Boianjiu (Hogarth, September 11)
This first novel has everything — except maybe its clumsy title — going for it. Harvard grad Boianjiu not only won the book-deal sweepstakes but was the youngest writer ever chosen for the National Book Foundation's "5 Under 35." (She's still under 25.) The novel's plot, revolving around girls in the Israeli army, mashes up so many genres — its editor called it "The Things They Carried meets Mean Girls" — that there are few demographics it wouldn't appeal to. Elderly anti-Semites, maybe?
Telegraph Avenue, by Michael Chabon (Harper, September 11)
There are other hot, youngish writers with books out this fall — Junot Díaz, Zadie Smith — as well as older stand-bys like Ian McEwan and Martin Amis, but Chabon publishes rarely enough (and has enough cross-generational fan-boys) that his novel leads the pack. Both a timely satire of his native Berkeley and an ambitious chronicle of racial politics, it's the year's closest shot at a great American novel.
The Diviners, by Libba Bray (Little, Brown, September 18)
Now that YA fantasy fiction is read by grown-ups with unashamed relish, no publishing prognostication is complete without a stab at picking the next Twilight. This one hits a trifecta of sorts: the paranormal, the historical, and a young heroine shipped off to glamorous New York. It also had swarms of fan-girls lined up for the equivalent of multiple city blocks to meet the Brooklyn author.
The Casual Vacancy, by J.K. Rowling (Little, Brown, September 27)
While readers flock to YA, the genre's crossover godmother flees in the other direction with her debut for adults, and publishers wonder if those first fans will follow. Harry Potter is an impossibly high bar, but also one of the longest coattails in publishing. Sheer curiosity guarantees that Rowling will move some serious copies; the only question is whether Rowling can cross over as spectacularly as her greatest creation.
Spillover: Animal Infections and the Next Human Pandemic, by David Quammen (W. W. Norton, October 1)
There were a lot of scary galleys on the floor, both fiction and nonfiction, but few as alarming as the nature writer's eloquent investigation into the race to identify the "Next Big One" — the next disease to jump, as AIDS and Ebola did, from animals to humans. The cover photo of a screaming, out-of-focus baboon is almost as terrifying as the subject.
Phantom, by Jo Nesbo (Knopf, October 2)
Thanks to Knopf's relaunch of the Norwegian thriller writer with last year's The Snowman (after three English-language releases with tepid sales), Nesbo has already demonstrated American staying power. Knopf predicts boldly that Phantom will really break him out — if not to Stieg Larsson heights then at least to true tentpole status. His charismatic in-person appearance at BEA should help build his rep within the industry.
Back to Blood, by Tom Wolfe (Little, Brown, October 23)
Wolfe's last novel, I Am Charlotte Simmons, did disappointing business for a novelist counted on (and paid) to deliver big best sellers. But Back to Blood is a window onto life in a major American city—Miami—and the last time Wolfe did that was A Man in Full, a broad-shouldered take on Atlanta that did very well indeed. Hopes are high for both a roaring read and soaring sales.
Thomas Jefferson: The Art of Power, by John Meacham (Random House, November 13)
Now that the former Newsweek boss edits books for Random House, he's a BEA insider. But that isn't what's behind the ample optimism over his new biography. There's always room on the shelf for a late-autumn gift book for dads, and the first biography of the founding father in 30 years (in an election year preoccupied with questions about leadership) is the best candidate around.