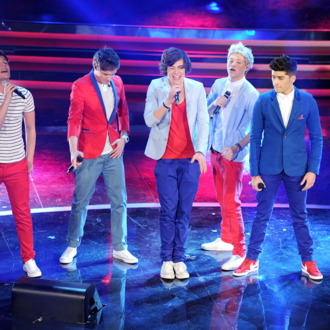 One Direction performs on stage at the fourth day of the 62th Sanremo Song Festival at the Ariston Theatre on February 17, 2012 in San Remo, Italy.
Photo: Daniele Venturelli/Getty Images
Back in April, just as the frighteningly dapper boys of One Direction were making it big in the U.S., a California band by the same name sued the British boy band for trademark infringement. As you might have expected, the Americans did not get their $1 million — but they did just get a countersuit.  Tough year to be a generically named pop-rock band from Tres Pinos, we guess.