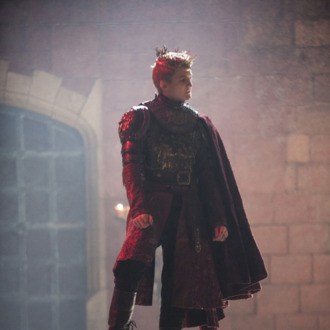 HBO's Game of Thrones  just keeps getting bigger: Sunday's season-two finale was the show's most-watched episode yet. Per preliminary Nielsen data, 4.2 million HBO subscribers tuned in to the finale in real time. That's up about 10 percent from the show's April return (3.85 million) and a massive 38 percent improvement upon last year's season one finale (3 million).
But here's the most telling stat about how good buzz has impacted the show: GoT's April 2011 premiere was seen live by just 2.2 million fans, which means the series has nearly doubled its audience within the last year. By the way, even these impressive numbers don't tell the full story of how successful GoT is right now: If you add up all the times HBO repeats the show during a week, plus folks who watch via HBO on Demand, HBO Go, or their DVRs, HBO estimates a typical episode of the show is seen by 10.4 million viewers.
Not everything on HBO does Iron Throne–worthy Nielsen numbers. If you haven't seen any ratings stories about last Monday's big HBO original film Hemingway & Gellhorn (the one with Nicole Kidman and Clive Owen), that's because the pay network didn't have much to brag about. Airing on Memorial Day, the film averaged a mere 548,000 viewers in its initial telecast. By comparison, earlier this spring, Game Change drew 2.1 million, HBO's best long-form numbers in 8 years.
Finally, since we're in ratings mode here, A&E got some nice tune-in for its new original drama Longmire: The hour debuted with 4.1 million viewers at 10 p.m. Sunday, the biggest-yet audience for a first-run series on A&E.