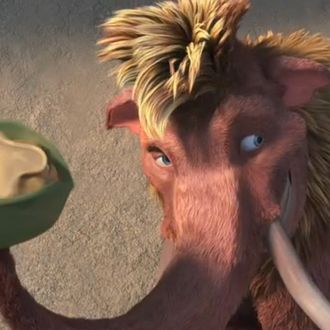 For reasons passing understanding, but maybe having to do with "target audiences" and "contractual first billing obligations," the first trailer for Ice Age 4: Continental Drift did not include any clips of Drake or Nicki Minaj speaking as wooly mammoths. Weirdly, neither rapper's voice-acting made it into the second trailer, either — but they are at least mentioned! And we get to see what, exactly, Mr. Sensitive and Ms. Starships look like in cuddly cartoon form. Are you ready? You are probably not ready for Drake's hair, trust us.
Here's Drake as Ethan: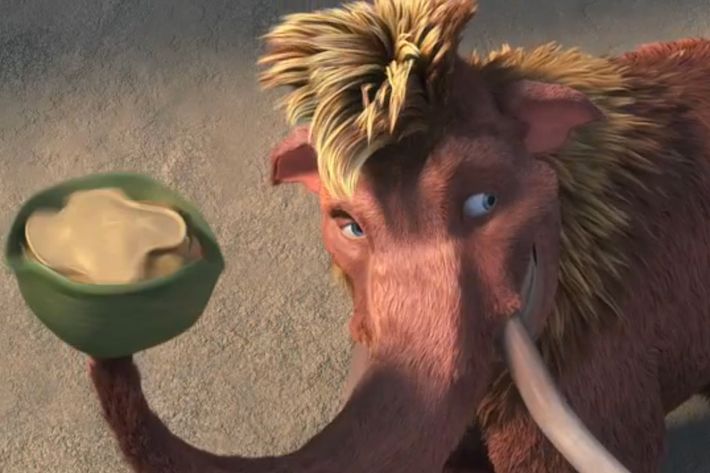 What are we calling that? Is it a mullet? There's a definite Andre Agassi circa 1990 vibe going on, but Vulture's Kyle Buchanan also sees hints of Gozer. Discuss among yourselves!
Meanwhile, Nicki is the one on the left: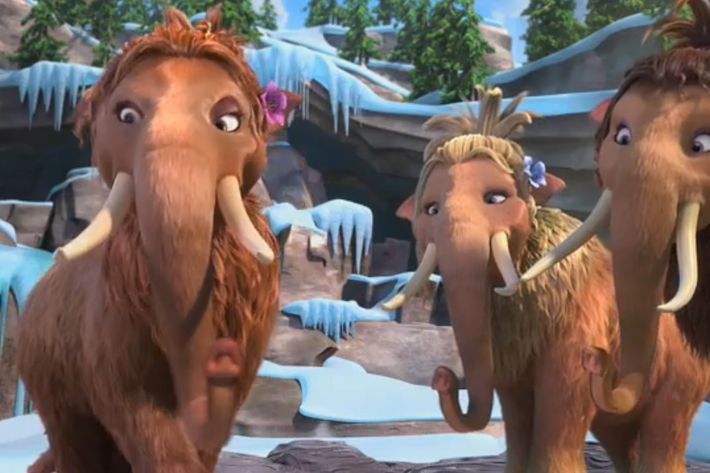 Should you actually want to experience the trailer, you will see that her character is blessed with the requisite Cool Attitude. There's also a lice joke.  It's here if you want it!