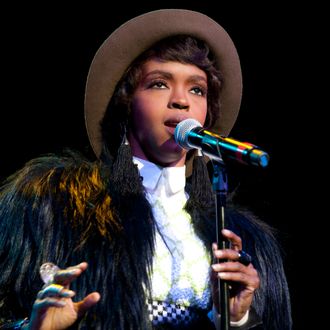 Lauryn Hill performs at the Rock and Roll Hall of Fame tribute concert honoring Aretha Franklin during the 16th American Music Masters Tribute at PlayhouseSquare's State Theatre on November 5, 2011 in Cleveland, Ohio.
Photo: Jason Miller/Getty Images
According to the IRS, Hill did not file income tax returns from 2005 to 2007, a three-year stretch during which she made over $1.6 million. Hill could face up to three years in jail if convicted, so hopefully she has a better defense than "I ran out of stamps." How about "You, the government, kept changing the price of stamps." It's true, they did!