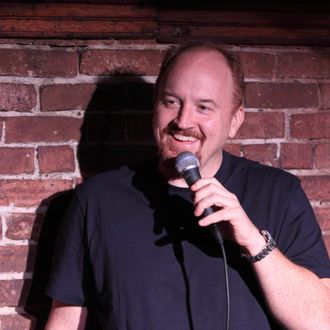 LOUIE: Louis C.K. stars in LOUIE, a new comedy airing on FX.
Photo: Eric Leibowitz / FX
Woody Allen has announced the remainder of the cast for his next film, and the director has added Louis C.K. (presaged by Vulture!) and Andrew Dice Clay (well!) to a movie already populated by Alec Baldwin, Cate Blanchett, and Michael Emerson. Also, that Bradley Cooper rumor never panned out, as he's not in the film; you will get Peter Sarsgaard, though. He had better be related to Michael Emerson's character, wouldn't you say?