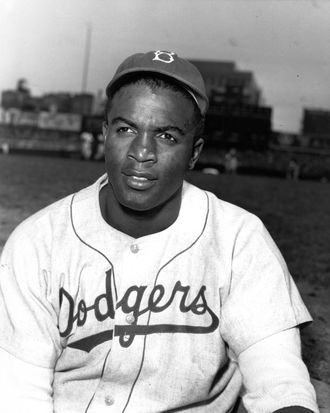 Jackie Robinson poses for a portrait in 1950 before a National League game at Ebbets Field, Brooklyn.
Photo: Mark Rucker/Transcendental Graphics/Getty Images
A few weeks after praising African-American baseball players Willie Mays and Jackie Robinson for "lay[ing] the groundwork for a more inclusive America" (and making his presidency possible), Deadline has learned that President Obama is headed to the set of 42, the Robinson biopic currently filming in Atlanta. The White House asked the studio if he could swing by on Tuesday, when he'll be in town for a series of fund-raisers. The studio's response: sure, no biggie.