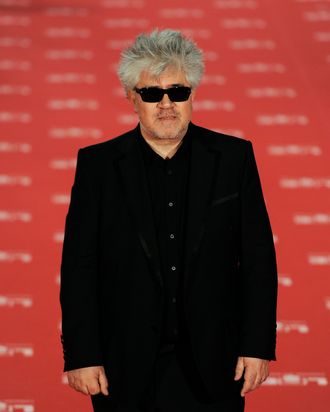 Spanish director Pedro Almodovar, nominated as best director for his film "The Skin I Live In" ('La piel que habito'), arrives at the Goya Film Awards ceremony, on February 19, 2012, in Madrid.
Photo: DANI POZO/AFP/Getty Images
… and that's the title of the movie, not simply a description of your mental state upon hearing about it. Sony Pictures Classics announced the name today alongside a July production start date; described as an ensemble comedy, it will feature cameo appearances from Penélope Cruz and Antonio Banderas.