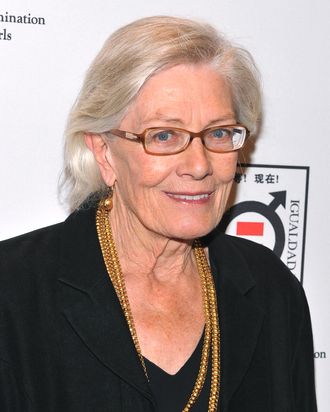 Actress Vanessa Redgrave attends the Equality Now 20th Anniversary Fundraiser Event at Asia Society on April 19, 2012 in New York City.
Photo: Fernando Leon/Getty Images
Political Animals has added yet another prestigious actress to its already fancy-schmancy cast: Vanessa Redgrave is the latest addition, and she joins Sigourney Weaver, Ellen Burstyn, and Carla Gugino. According to Deadline, Redgrave will play a lesbian Supreme Court justice who's a longtime mentor to the secretary of state and former first lady (Weaver). If this miniseries is bad, we are going to be crushed.