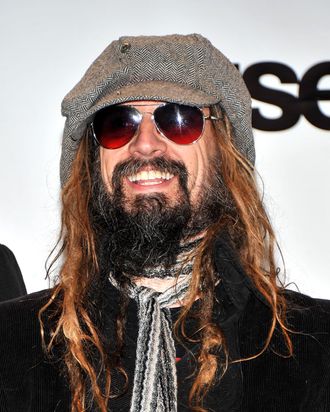 Musician Rob Zombie poses in the press room at the 26th annual Rock and Roll Hall of Fame Induction Ceremony at The Waldorf=Astoria on March 14, 2011 in New York City.
Photo: Stephen Lovekin/Getty Images
Rob Zombie will write, direct, and produce a new movie about the Philadelphia Flyers, according to Deadline. The film, Broad Street Bullies, covers the franchise during the seventies, when the Flyers and their brutal style of play rose to prominence. Zombie has the Flyers' full support, and he "likened the tone to the tale of Rocky meets Boogie Nights." How could this be anything other than a masterpiece?