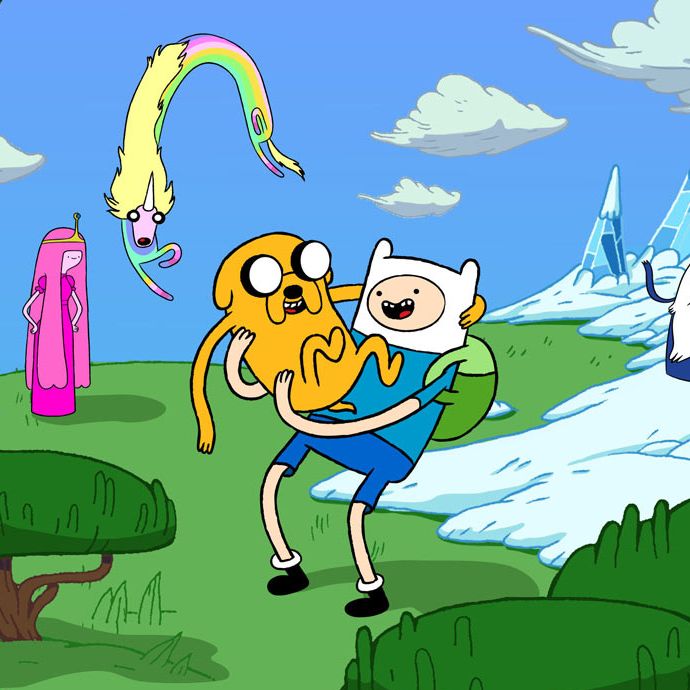 1. Adventure Time was nominated for outstanding short-format animated program.
2. So was Phineas and Ferb. These shows are so good!
3. Childrens Hospital was nominated for outstanding special class short-format live-action entertainment program, a.k.a. webisode. Eh, we'll take it.
4. Kristen Wiig wasn't just nominated for SNL. She was also nominated for best voice-over performance for her work on The Looney Tunes Show. Who knew?
5. Desperate Housewives managed two nominations this year: one for the late Kathryn Joosten, and the other for Brenda Strong, for her voice-overs as Mary Alice.
6. The Walking Dead was shut out of the major categories (rightfully), but it did earn nominations for prosthetic makeup, sound editing, and special effects.
7. Smash is the first scripted program to be nominated for best choreography since 2008, when High School Musical 2 was nominated. (It lost to So You Think You Can Dance.)
8. Here are the nominees for best song:
Raising Hope, "Welcome Back to Hope"
The Heart of Christmas, "The Heart of Christmas"
Saturday Night Live, "I Can't Believe I'm Hosting"
Smash, "Let Me Be Your Star"
The 65th Annual Tony Awards, "It's Not Just for Gays Anymore"

9. The unpleasant opening music for Homeland earned a nomination for best main title theme music. (Not the same as main titles, though.)
10. For the first time since 2006, The Office wasn't nominated for anything. At all.
11. Mad Men is the only show, comedy or drama, to be nominated across all the options in its category: lead actor (Jon Hamm), lead actress (Elisabeth Moss), supporting actor (Jared Harris), supporting actress (Christina Hendricks), guest actor (Ben Feldman), guest actress (Julia Ormond).
12. Dan Savage and MTV's It Gets Better series was nominated for outstanding children's nonfiction program. (Its competition: Sesame Street: Growing Hope Against Hunger.)
13. Bill Hader is the first man since Eddie Murphy in 1983 to be nominated as supporting comedy actor for his work on SNL. (Murphy lost to Christopher Lloyd.)
14. 2 Broke Girls got three nominations: art direction, cinematography, picture editing. That's two more than Community.
15. 30 Rock's "Leap Day" and Modern Family's "Leap Day" are both nominated for single-camera picture editing for a comedy series. Team Leap Day William.