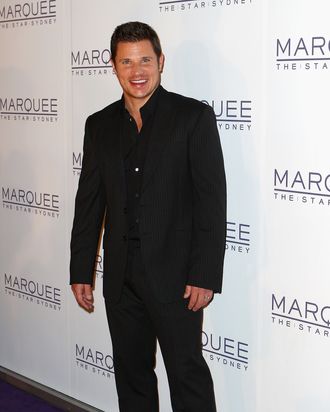 MARCH 30: Nick Lachey arrives for the opening of Marquee at The Star on March 30, 2012 in Sydney, Australia.
Photo: Ryan Pierse/Getty Images
Last month, after several rumors and false starts, late-nineties boy band 98 Degrees finally agreed to reunite — for just one night (una noche). But now they've decided to go all in, with a Today show performance and new music and everything. You don't have to go to Pennsylvania anymore!