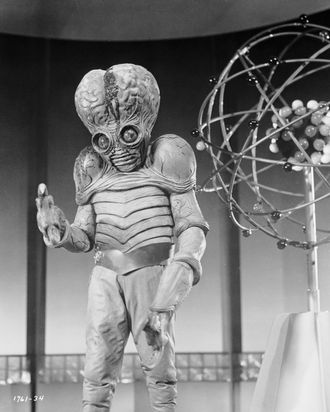 1954: An alien mutant on the planet Metaluna, one of the stars of the sci-fi movie 'This Island Earth', directed by Joseph M Newman.
Photo: John Kobal Foundation/Getty Images
AMC is looking to expand its Gale Ann Hurd–produced programming beyond The Walking Dead. Area 51, which is now in development, is based on Annie Jacobsen's 2011 nonfiction book about the famous military base where Fox Mulder wannabes have long asserted the government is hiding secret alien research. According to the Post, Area 51 would be more about the lead-up to the Cold War and not about aliens and UFOs and conspiracies, but a girl can dream. Give us a moody alien show, please!