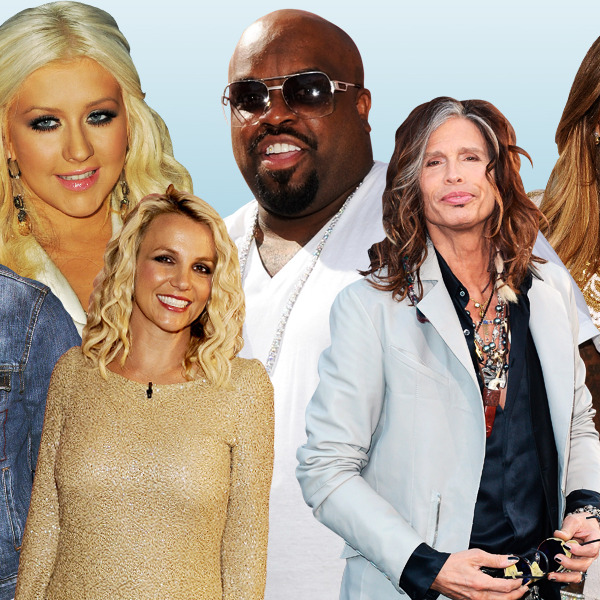 When Steven Tyler and Jennifer Lopez announced they were hanging up their American Idol pom-poms last week, TV's No. 1 show found itself in the middle of another creative crossroads at the worst possible time. Ratings are down (last season's finale was the show's lowest-rated yet), The Voice has sucked up all its buzz, and Simon Cowell will welcome Britney Spears as a judge for The X Factor this fall.
What's worse, finding a bigger draw than Spears — a tabloid fixture who still manages a hit record every year or so — might be impossible.
A decade ago, when Idol was launching, the best producers could get to fill the celebrity seat was Paula Abdul. The show became a phenomenon, and dinging amateur singers on national television became a coveted job. When Cowell exited the show in 2010, Idol producers landed two household names in Tyler and Lopez, whose shtick would be the opposite of Cowell's: gentle and kind to even the tone deaf. It appeared to work for a while — ratings ticked up their first year, but the across-the-board cheerleading ultimately rendered them useless as judges, and viewership for their second season plummeted. At the same time, NBC scored a surprise win with a dysfunctional family of famous coaches — Christina Aguilera, Adam Levine, Cee Lo Green, and Blake Shelton — whose feisty chemistry and light trash talk have made The Voice the younger, hipper version of Idol.
According to several reports, Fox's wish list to replace Tyler and Lopez already includes such superstars as Mariah Carey (whose husband Nick Cannon is already negotiating for more money) and Celine Dion. Even Aretha Franklin said she wants the Idol gig. But is bigger better? We suppose after eleven seasons, the show could settle into its old man pants; last season the median age of Idol crept past 50, and it's unlikely that figure would drop with Carey or Franklin on the panel, not to mention other rumored names Dion and Elton John. And with Idol returning in January after a fall that includes The Voice and the new Britney edition of The X Factor, it's debatable how much of a draw they'd be at all.
But producers are also said to be considering more contemporary artists like Fergie, will.i.am, and Nicki Minaj, which sounds like the right way to go. They'd skew younger and offer a real alternative in genres and attitudes to not only Tyler and Lopez but Spears and The Voice. (Idol, meet hip-hop!) Also, with producers reportedly looking to cut costs as they head into season twelve, any of those three artists would command smaller salaries than veterans like Carey.
In our dream world, Kanye West would be the top pick, an artist with a history of speaking his mind and serious industry credibility. And so long as we're reaching for the stars, maybe Idol's answer to Britney is a Pink, Lady Gaga, or Madonna — not just famous females, but famously opinionated females. That would be a sea change for the show.
Idol executive producer Nigel Lythgoe told Ryan Seacrest on Monday that he was considering offering the new judges one-year contracts, a short-term commitment meant to entice busy, high-level talent and keep the panel fresh each season. A rotating lineup of diverse judges wouldn't be a bad idea at all, so long as producers could avoid another Ellen Degeneres–style disaster.