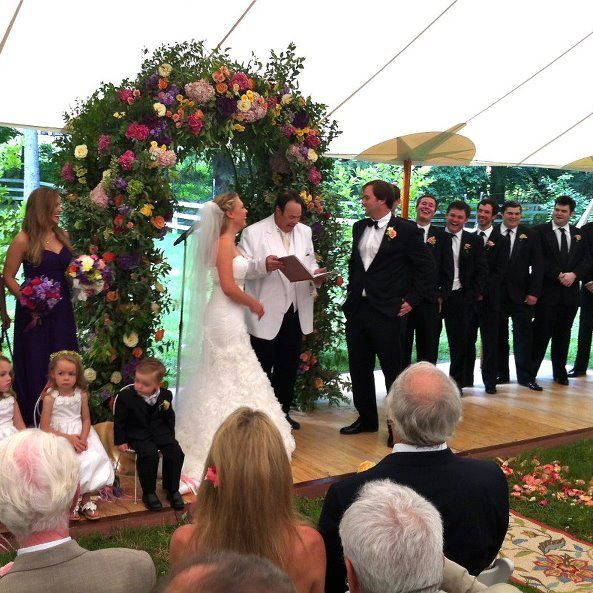 Pay attention, ring bearer!
Photo: Facebook/Dan Aykroyd
Apparently Dan Aykroyd is licensed by some state to officiate weddings! The actor just posted on his Facebook account that he served as the spiritual minister for Chevy Chase's daughter's wedding. We believe it's Chase's eldest daughter, Cydney Chase, and we know Chevy had a front row seat because his bald spot appears prominently in Aykroyd's photo. Aykroyd wrote on his Facebook page that it was an honor, privilege, and great responsibility to officiate the wedding. "The bride and groom are delightful and beautiful young people who will help define together a more positive and loving future for themselves, family, friends and the world." And to the surprise of no one, he had the entire bridal party cracking up.