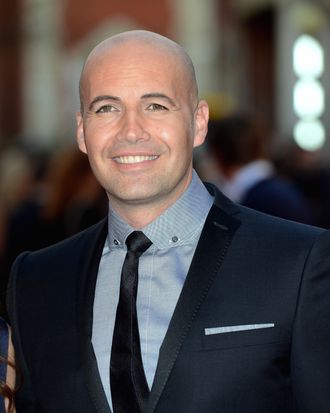 Actor Billy Zane attends the "Titanic 3D" World Premeire at the Royal Albert Hall on March 27, 2012 in London, England.
Photo: Gareth Cattermole/Getty Images
Billy Zane has been cast as Biblican figure Barabbas in an upcoming ReelzChannel miniseries. The four-part series is based on Par Lagerkvist's 1950 Swedish novel that follows the life of Barabbas, a man who, according to the Christian gospel, was imprisoned alongside Jesus and sentenced to death but was released based on crowd demand. (The book was also made into a 1961 movie starring Anthony Quinn.) Well, if there's anyone whose face screams "contemporary of Christ," it's Billy Zane's.