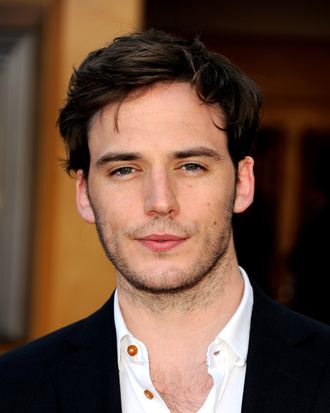 Actor Sam Claflin arrives at a screening of Universal Pictures' "Snow White and The Huntsman" at the Village Theatre on May 29, 2012 in Los Angeles, California.
Photo: Kevin Winter/Getty Images
It looks like Catching Fire has found its Finnick: Variety reports that Snow White and the Huntsman's Sam Claflin is "nearing an offer" for the role. The news that launched a thousand Tumblrs! Also nearing offers are Melissa Leo and Tony Shalhoub, who would play Mags and Beetee. That news would probably launch fewer Tumblrs, but that doesn't mean it isn't exciting in its own way.