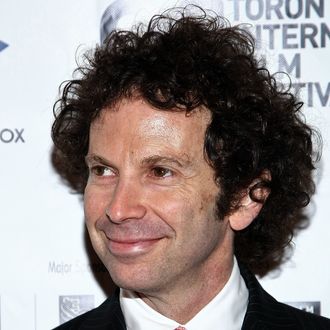 Charlie Kaufman.
Photo: Alberto E. Rodriguez/2008 Getty Images
It may feel like news enough to learn that inventive, genre-busting meta-writers Charlie Kaufman and Dan Harmon are collaborating on a new movie. That is a lot of news, right there! But we have several more things to tell you about this project, all of which are important.
1) It's a stop-motion animated film called Anomalisa. 2) It's about a motivational speaker suddenly awakened and enlivened by a stranger girl's voice. 3) Kaufman is writing, and Harmon is producing. 4) It's being funded through Kickstarter, and here's where things start to get seriously crazy.
5) The filmmakers' goals are to raise $200,000 to make the movie. 6) If they earn more than that, the animation company may be able to fund another animated movie from Louis C.K. 7) !!! 8) If you donate upwards of $5,000 to the project, your reward is a twenty-page screenplay penned by Harmon about … you. There may be some more things to discuss about Anomalisa, but if you'll excuse us, we're counting the couch change at Vulture right now.