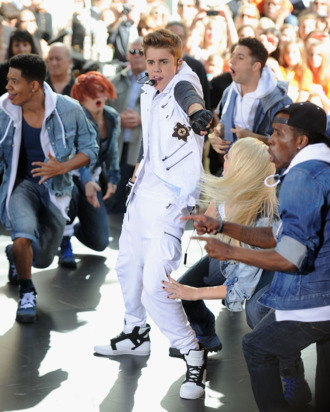 Justin Bieber peforms at TODAY Plaza on June 15, 2012 in New York City.
Photo: Jamie McCarthy/Getty Images
Stacey Wilson Betts, who attended a 2010 Justin Bieber concert with her daughter, claims that a "sound blast" during the show "created a wave-like effect of screaming" that eventually gave her tinnitus. She is suing Bieber and Def Jam for $9 million, so, now the rest of the moms know that's an option. Sadly, suing Justin Bieber because "Baby" has been stuck in your head for two years is still not an option.