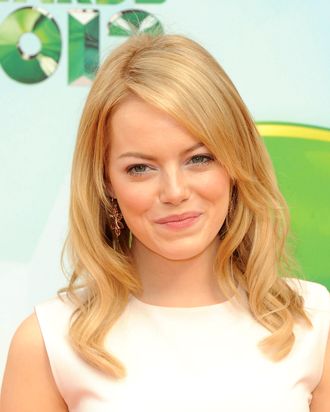 Actress Emma Stone attends Nickelodeon's 25th Annual Kids' Choice Awards held at Galen Center on March 31, 2012 in Los Angeles, California.
Photo: Jason Merritt/Getty Images
Fresh off her top twenty showing in Vulture's Most Valuable Stars list, Emma Stone has come aboard to star in the next movie from director Cameron Crowe (Jerry Maguire, Almost Famous), Deadline reports. Little is known about the film except that it's a love story and Crowe is still searching for the male lead. Also, we're willing to speculate that it will have a decent-to-great soundtrack. Just spitballin', here.