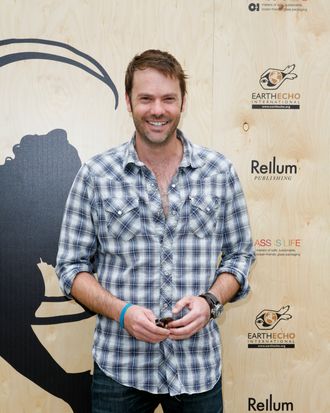 Earth Day celebration hosted at the Annenberg Community Beach House in Santa Monica, CA.
Photo: HArmony Gerber/London Ent/Splash
Serena van der Woodsen has smooched and sighed her way through five seasons of Gossip Girl, and now she's getting (at least) one last love interest for the final season. Barry Watson, come on down! The 7th Heaven veteran will play entrepreneur Steve Spence on the final season of the show, TV Line reports. "Entrepreneur" means "he will probably betray Serena in some kind of scheme that involves a wounded Blair," right? You are a long way from Glen Oak, Matt Camden.