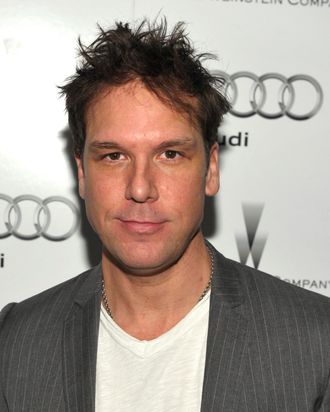 Comedian Dane Cook attends the party hosted by the Weinstein Company and Audi to Celebrate Awards Season at Chateau Marmont on January 11, 2012 in Los Angeles, California.
Photo: John Shearer/Getty Images
"I heard that the guy came into the theater about 25 minutes into [The Dark Knight Rises]," Cook began last night at L.A.'s Laugh Factory. "And I don't know if you've seen the movie, but the movie's pretty much a piece of crap. Yeah, spoiler alert. I know that if none of that would have happened, I'm pretty sure that somebody in that theater, about 25 minutes in realizing it was a piece of crap, probably was like, 'Ugh, fucking shoot me.'" And there you have Dane Cook's Aurora shooting joke.