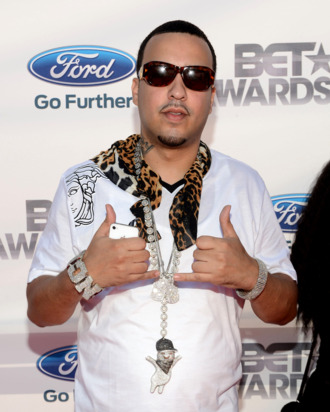 Rapper French Montana arrives at the 2012 BET Awards at The Shrine Auditorium on July 1, 2012 in Los Angeles, California.
Photo: Mark Davis/Getty Images
The legend of "fanute" goes like this: French Montana rapped something that sounded a lot like "fanute the coupe" on Rick Ross's "Stay Schemin"; a number of Internet users began to wonder what "fanute" means (NYMag's own Intel Joe explains the meme here); and the question made its way into last weekend's New York Times Magazine. French Montana has finally responded, and his definition is: "to convert, to flip, to swap, to make better." But also: "it could mean what you want it to mean." So continue to name plants after it, or whatever.