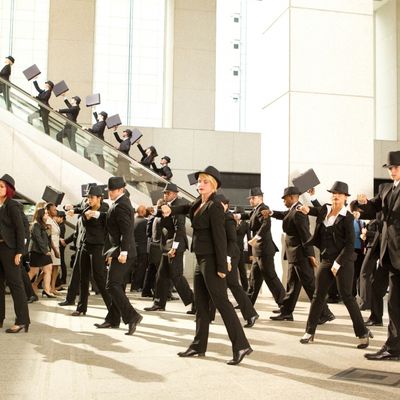 Photo: Summit Entertainment
Though the Occupy Wall Street movement has been relatively quiet the last few months, the 99 percent can still be heard loud and clear at your local movie theater, where two of this summer's biggest movies (okay, one of this summer's biggest movies and a Step Up sequel) feature very vocal grassroots movements. The Dark Knight Rises includes a violent uprising against the wealthiest citizens of Gotham; Step Up Revolution, the fourth movie in that franchise, hinges entirely on a dance crew's battle against crushing corporate interests. So what can we learn from these fictional protests? And which movie presents the most effective model for taking on the Man and winning? Let us compare! Warning: Spoilers for both movies (that means Dark Knight!) await.
Winner, on the basis of objectives achieved (and not trying to blow anyone up): the dance crew of Step Up Revolution … and their new corporate sponsors. The American Dream lives on.