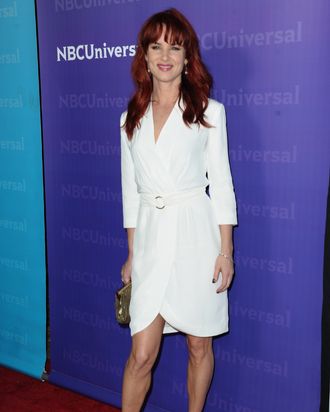 Actress Juliette Lewis arrives to the NBC Universal 2012 Winter TCA Tour All-Star Party on January 6, 2012 in Pasadena, California.
Photo: Alberto E. Rodriguez/Getty Images
Though Andrea Riseborough was recently rumored for the role, it looks like director John Wells is still shopping for his Karen: Juliette Lewis is reportedly in talks to play Meryl Streep's youngest daughter in the newly resurrected movie adaptation of August: Osage County. Julia Roberts is still attached as the oldest daughter, but the Ivy spot is still open, which means: Casting Suggestion Lightning Round! Sandra Bullock? Sarah Jessica Parker? Your turn.