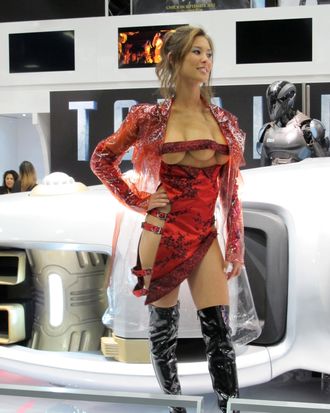 One of the most memorable characters in the 1990 'Total Recall' movie was the three-breasted hooker. Kaitlyn Leeb, who is playing the character in the 2012 remake, posed in a very revealing dress at Comic-Con International in San Diego, California, on July 13, 2012.
Photo: Andrea Howlett / Splash News
See you opening night, yeah?