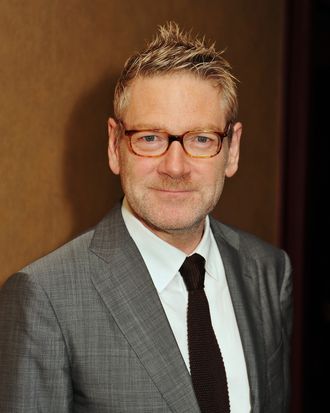 Actor Kenneth Branagh attends the Cinema Society with Linda Wells & Allure screening of DreamWorks Studios' "People Like Us" at Clearview Chelsea Cinemas on June 25, 2012 in New York City.
Photo: Stephen Lovekin/Getty Images
The upcoming Kenneth Branagh–directed Jack Ryan movie has found its villain in one Kenneth Branagh, Variety reports. He's in negotiations to do double duty opposite Chris Pine, whose version of the Jack Ryan character is a financial analyst in Moscow who discovers an evil Russian mastermind (Branagh) is trying to take down the American economy by devaluing the dollar. Finally, an international thriller based on the frightening and destabilizing dangers of inflation and the vulnerabilities of American fiscal policy!