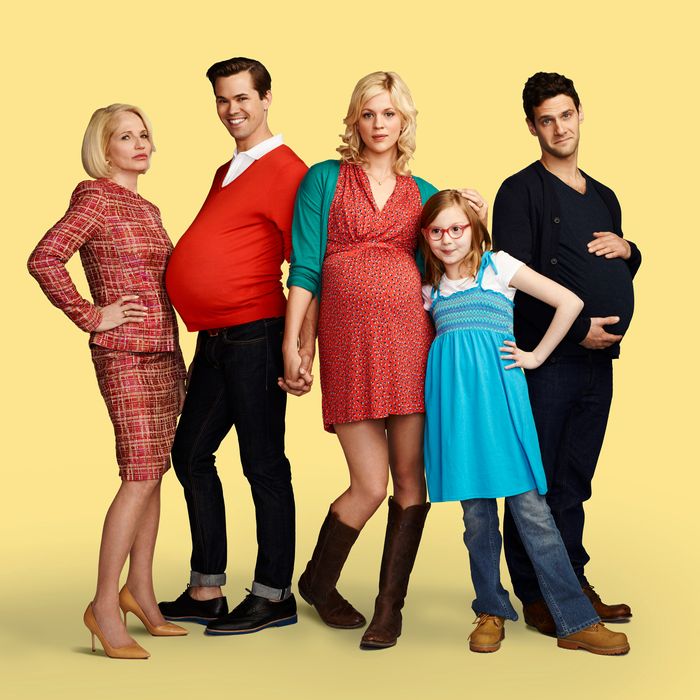 Photo: NBC/2012 NBCUniversal Media, LLC
After failing to quash rainbow-colored Oreos, same-sex JCPenney ads, and a new wave of gay comic book superheroes, conservative group One Million Moms has set their homophobic sights on NBC's fall lineup. Specifically, The New Normal, Ryan Murphy's series about a gay L.A. couple who hire a surrogate. In a statement posted on their website, One Million Moms — more like 40-odd thousand disgruntled moms — bemoan the end of civilization:
NBC is using public airwaves to continue to subject families to the decay of morals and values, and the sanctity of marriage in attempting to redefine marriage. These things are harmful to our society, and this program is damaging to our culture.
The group promises that if the network does not bow to their demands, they will call up the show's sponsors and drive them away. But NBC is unlikely to budge, since this is their chance to cash in on some of the runaway success that ABC has had with gay-friendly Modern Family, and also because no one actually listens to these people.