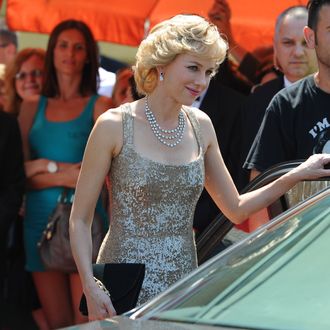 Actress Naomi Watts is seen portraying Princess Diana Of Wales on the set of 'Caught In The Flight', Naomi is recreating the arrival of Diana to the Royal Opera House.
Photo: Purvey/ Jenkins/Splash News/? www.splashnews.com
For the film Caught in Flight, Naomi Watts will have found her Facebook doppelgänger, because wow!