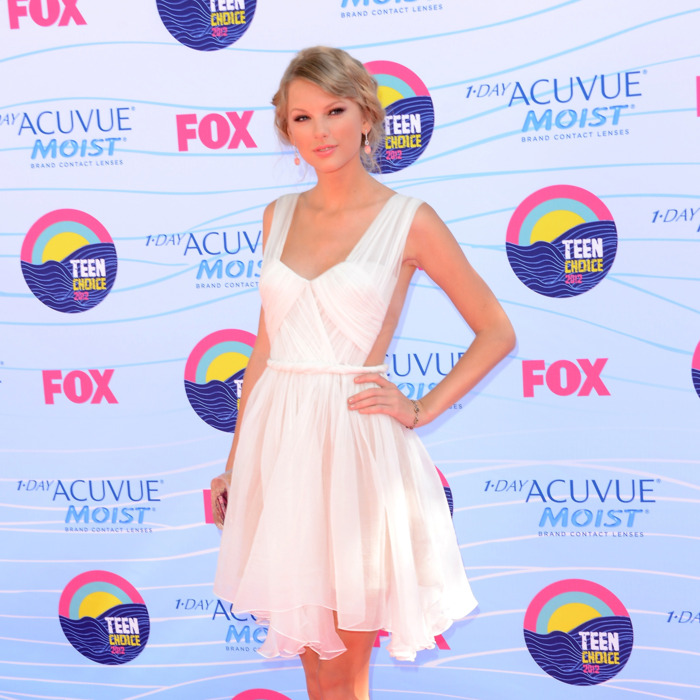 Musician Taylor Swift arrives at the 2012 Teen Choice Awards at Gibson Amphitheatre on July 22, 2012 in Universal City, California.
Photo: Jason Merritt/Getty Images
Disney channel alumni, YouTube-fueled one-hit wonders, and the stars of vampire franchises gathered at L.A.'s Gibson Theater for last night's Teen Choice Awards, presented by Demi Lovato and Glee's Kevin Mchale. Most of the stars came in relaxed looks fitting for late summer, with the notable exception of Taylor Swift, whose look wouldn't have been out of place at the Oscars. Coincidentally or not, she picked up five awards, bringing her career Teen Choice total to a record twenty statues.