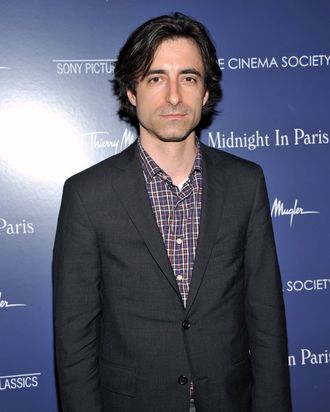 Writer/director Noah Baumbach attends The Cinema Society & Thierry Mugler screening of "Midnight in Paris" at Tribeca Grand Screening Room on May 17, 2011 in New York City.
Photo: Stephen Lovekin/Getty Images
How much longer are we going to talk about The Corrections TV show that wasn't? A little longer. HBO passed on the show in May, and now Noah Baumbach, who was an executive producer and director for the show, explains a little more about what happened. "We shot a pilot, but we didn't shoot a whole pilot, even," Baumbach tells IndieWire. "It was never finished," he says. Oh, that is weird bummer. Not unlike The Corrections.