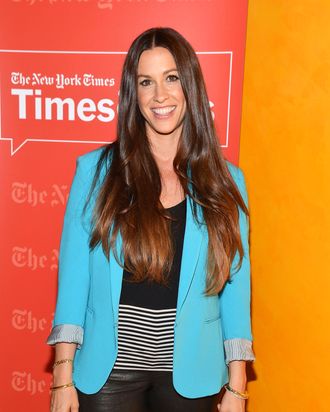 Singer/actress Alanis Morissette attends TimesTalk Presents An Evening With Alanis Morrisette at TheTimesCenter on June 19, 2012 in New York City.
Photo: Mike Coppola/Getty Images
If things don't work out with Diddy, maybe Idol producers can go in a completely different direction for their judge hunt: Alanis Morissette. A Las Vegas radio host asked her if she'd consider the gig, and Morissette said that she's "in talks with somebody right now," but that she can't "name any names." Between her and Mariah Carey, Idol could be quite the 1995 renaissance. Quick, someone, make an OJ Simpson joke!