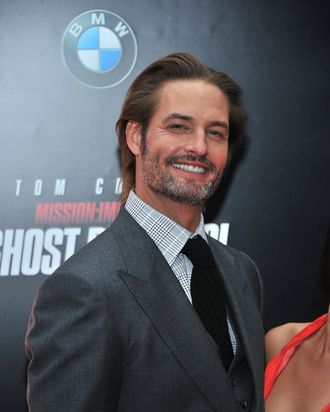 Josh Hollowayattends the "Mission: Impossible - Ghost Protocol" U.S. premiere at the Ziegfeld Theatre on December 19, 2011 in New York City.
Photo: Stephen Lovekin/Getty Images
Aside from that dance movie where he tussles with Chris Brown, Josh Holloway has spent most of his post-Lost career slotted into big ensembles, and Variety reports that he's joined another: Holloway has been added to the Arnold Schwarzenegger film Ten, an action movie where ten DEA agents are picked off one by one, Ten Little Indians–style. Let's hope that Holloway's life expectancy in this movie is more Lost and less Mission: Impossible - Ghost Protocol.