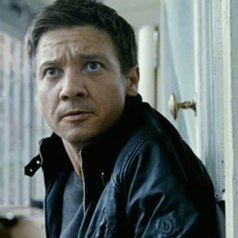 This Weekend's Winners: The Bourne Legacy claimed the top spot, with an opening that just hit $40 million from more than 3,700 theaters, but the real surprise was Hope Springs, a Meryl Streep–powered sexagenarian sex dramedy that grossed $15.6 million from fewer than 2,400 theaters. Honorable mention goes to The Campaign, with Will Ferrell and Zach Galifianakis's comedy lace taking $27.4 million from 3,200 theaters, just a step behind Anchorman.
This Weekend's Losers: Total Recall was quickly forgotten, losing a whopping 68 percent of its opening weekend audience to gross $8.1 million, only good enough (bad enough?) for sixth place.
How It All Went Down: There should have been a silver lining to opening The Bourne Legacy during the closing weekend of the Olympics. After all, NBC is carrying the games, so ads bought by Universal are essentially just moving money around within the NBC Universal family ledger. Instead, that minor fact only served to highlight its underperformance relative to other Bourne movies — 2004's The Bourne Supremacy debuted at $52 million and 2007's The Bourne Ultimatum notched $69 million its first weekend.
"You could not turn on the Olympics and not see four Bourne spots a night," says one of our insiders. "With a platform like that — averaging 20 million people a night — they simply should have done better."
By Universal's own measure, the Legacy audience was evenly split between the sexes (52 percent male) but overwhelmingly (69 percent) age 30 and older. As box-office records show, the $40 million is consistent with a newly rebooted action franchise, not an established one, though given the lack of series regular Matt Damon, Legacy essentially serves as a de facto reboot.
Finally, if you needed any further proof of how gigantically underserved the older moviegoing audience is, look no further than Hope Springs, powered by the hardest-working woman in show business, seventeen-time Academy Award nominee Meryl Streep.
"Meryl promoted that movie like she was Tom goddamn Cruise," explains one insider. "I mean, she didn't just do the A-list press; she did the B and even the C-level press, too. She even went on Bravo to do Watch What Happens, answering 'Marry, F—, Kill' questions for half an hour. I mean, she went lowbrow, but when you gotta get the word out, that's what you do — and it paid off."
Update: As it turns out, maybe opening The Bourne Legacy against the Olympics wasn't such a great idea after all. Actual box office receipts for the film — as well as for several other pictures opening this past weekend — were driven down markedly by the Games' closing ceremonies, but none more so than Universal's spy caper: Enhanced super-spy Aaron Cross clocked in with diminished returns: Just $38.1 million, more than 5% less than the $40.3 million three-day gross the studio had estimated for the pricey thriller. Also coming up short: The Campaign, with just $26.6 million (3% lower than Warner Bros.' $27.4 million estimate) as well as Hope Springs, which notched $14.7 million, instead of Sony's expected $15.6 million. In all, an average of 26.9 million TV viewers tuned in to NBC to watch the torch go out.