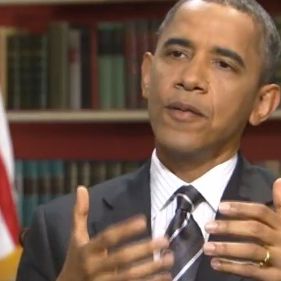 This Weekend's Winners: In a weekend where the top six finishers at the box office were all holdovers, the idea of a "winner" is relative. Still, conservative documentary 2016: Obama's America made waves by scoring $6.2 million, an impressive tally for any nonfiction film. Meanwhile, in much more limited release, Sleepwalk With Me and Samsara had promising debuts.
This Weekend's Losers: Newcomers Premium Rush, Hit and Run, and The Apparation disappointed, with the latter — an Ashley Greene/Sebastian Stan horror entry shot back in early 2010 — placing outside the top ten entirely. All were modestly budgeted vehicles, but after a summer diet of big blockbusters, none of these smaller movies were able to break out.
How It All Went Down: Perhaps prematurely on Friday, with the day half over, box-office soothsayer Nikki Finke sent out an e-mail alert trumpeting a truly unexpected outcome: 2016: Obama's America was number one at the box office, beating even The Expendables 2! Well … not quite. When the dust settled, The Expendables 2 won both Friday and the whole weekend, though with a second-frame score of $13.5 million, it's not doing quite as well as its predecessor. Neither are number-two finisher The Bourne Legacy (with $9.3 million) and number five, The Dark Knight Rises (with $7.15 million), and while the latter is still a spectacular success by any measure, Universal was surely hoping for more from Legacy. Other holdovers included ParaNorman at number three, The Campaign at number four, and The Odd Life of Timothy Green at number six.
But let's talk about that documentary some more. 2016: Obama's America has actually been out for weeks, though this may be the first you're hearing about it. The Dinesh D'Souza–directed doc opened back on July 13 and has slowly expanded each weekend, finally flooding 1,091 screens in advance of the Republican National Convention this week. With $9 million in the till now, it's one of the highest-grossing documentaries ever and one of the most widely released, too: It's gotten on more screens than even some Michael Moore films, with only his Fahrenheit 911 and Sicko to hit more theaters. An Inconvenient Truth, for example, never managed more than 587 theaters, though it finished with a final gross of $24.1 million.
So, can the right-wing documentary hold? As the only wide-release movie to pop at the box office this past weekend, 2016: Obama's America is ensured plenty of headlines over the next week, but whether it builds on this success or starts to peter out after the RNC wraps up remains to be seen.
In its first weekend at the box office, the Mike Birbiglia comedy Sleepwalk With Me grossed a tremendous $65,000 on one New York screen, spurred by well-received efforts from Birbiglia and co-writer Ira Glass to get the word out online (and show up in person to discuss the film). The Baraka-like documentary Samsara opened well, too, taking in $73,800 on two screens.
But things weren't as rosy for another movie in limited release that opened well last weekend. David Cronenberg's Robert Pattinson drama Cosmopolis went from 3 screens to 63, but the box office didn't even double, and its per-screen average slid to $2,429. The movie was actually topped by Robot & Frank, its box-office bridesmaid last week, which pulled in $291,000 this weekend to Cosmopolis's $153,000, and on seventeen fewer screens to boot. If only they'd tried Robot & R-Pattz.