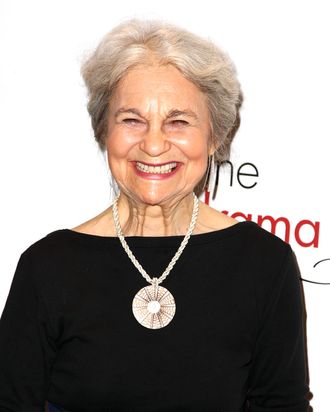 Lynn Cohen attends the 75th Annual Drama League Awards at the Marriot Marquis on May 15, 2009 in New York City.
Photo: Andrew H. Walker/Getty Images
So much for those Melissa Leo rumors! Lionsgate announced today that actress Lynn Cohen has been cast as 80-year-old Mags in The Hunger Games: Catching Fire. You remember Cohen: She played Magda, Miranda's housekeeper nanny from Sex and the City! Mags, Magda … it's a whole thing.