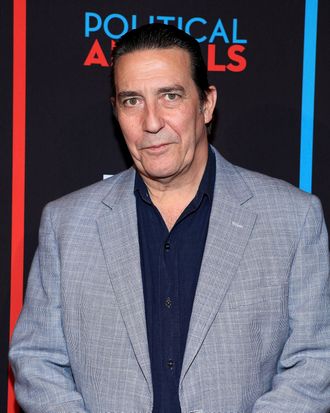 Ciaran Hinds attends USA Network's "Political Animals" New York Screening at The Morgan Library & Museum on June 25, 2012 in New York City.
Photo: Robin Marchant/Getty Images
Fresh off his stint as Not Bill Clinton on Political Animals, Ciarán Hinds has booked his next TV gig: He'll play Mance Rayder on Game of Thrones, EW reports. Rayder is the King Beyond the Wall, a former member of the Night's Watch who eventually defected to live among the anti-Establishment "wildlings." If you know what that phrase means, you're probably excited to learn of this casting!