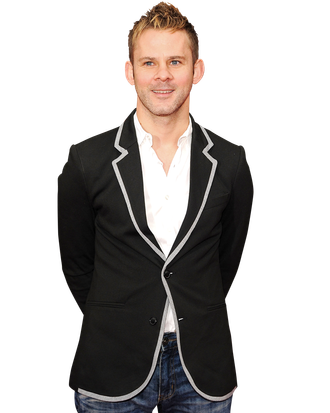 Dominic Monaghan.
Photo: Jason Merritt/Getty Images
In The Day, Dominic Monaghan is the leader of a postapocalyptic group whose members think they've gotten lucky when they find a seemingly abandoned farmhouse providing much-needed shelter, only to discover it's a trap. As both a former Hobbit and former island resident of Lost, the actor (who also produced the film) is no stranger to dire survival situations. In this case, his characters could use a second breakfast: Food is in very short supply in this world, and some tribes have turned to hunting other humans for sustenance. Monaghan chatted with Vulture about cannibalism, which Lost co-star he'd eat, and the recent controversial comments he made on Twitter.
How would you rate your survival skills at this point?
I tend to know what can hurt and can't hurt you, what's edible or not, and that includes a small amount of flowers and vegetation. I'm an okay swimmer. I don't do well with heights, so if I found myself in that situation, it might be bad. I might struggle making a fire, but doesn't everyone?
What would it take for you to resort to cannibalism, since the characters in The Day define themselves by whether or not they do that?
What would it take for me to eat human flesh? If that was the only way to stay alive, I would. I would eat anything. It's interesting that you can't really define whether that's right or wrong, good or bad. Even the archetypal baddie in the film has children he has to feed and keep alive, and the only way to do that is with human flesh. The people who take a strong moral standpoint against that, they're watching a friend die of pneumonia and starvation. So I would eat anything, if came down to that.
Anything? Anyone? Even Peter Jackson?
Since I've said it, I'm going to sound cowardly if I don't stick to my guns, so I would have to say yes. [Laughs.] He's a master filmmaker, and I would kill to work with him again, so please make sure it's clear I'm saying this in jest. [Laughs.] So, if we had this situation, I would hope Pete would say, "Listen, I am mortally wounded. You are the future of the human race. Please continue to make amazing films in my honor. But please eat me. I want you to devour me."
Who would you eat from Lost?
The obvious money's on Jorge Garcia, but I'm going to get a little picky there and just eat a little more like a snob. I would eat Maggie Grace's legs and Emilie de Raven's bum. That's just a nice two-course meal there.
And from Lord of the Rings?
I'd certainly eat Billy Boyd. He's got some tasty parts of his body. Billy's the closest friend I've ever made in the acting business. I was the best man at his wedding, and he makes me laugh more than anyone else. We've written two projects together at this point. I'll give you a clue about one of them:  It's a mockumentary-style film that deals with the making of a fantasy series. But I'd certainly eat Billy. If I used a little HP sauce, which is a British sauce that would work well on Billy, I could grill him on the barbeque, slowly, like pulled pork almost.
It sounds like you've thought about this one before.
I've been thinking about eating Billy for ages! [Laughs.]
You were the instigator of the Fellowship of the Ring tattoos. Have you ever tried to get your cast mates for other projects to get tattoos? Or was that a onetime only deal? Because the brand that used to signify cannibalism could have worked as a tattoo for The Day.
Maybe. Or a key. We were talking on set about making a prequel that took place before The Day, and one of the things that I wanted to explore more was this cool plot point, I don't know if you noticed, but Ashley [Bell] and I are wearing the same key tied around our necks. A group tattoo wouldn't have worked for Lost — too many ideas — but I'm not opposed to getting another tattoo for another group, although I don't think you could top the experience of The Fellowship.   
What did you think of the Lost finale, by the way?
You know, I didn't watch the finale. I was working on another project [X-Men Origins: Wolverine], and I was nervous about playing this guy who could control electricity, this extraordinary kid who had to be isolated and who was such a departure from Charlie. So when it was on TV, I kind of avoided it. People ask me a lot on Twitter about it, "Why didn't you see it?!" I can only write back in 140 characters or less, so I can only say that I was working. It's really difficult to explain via text that I'm very much like a sponge when I'm working. I'm open to moods and environments, I'm very susceptible to things that come into my world changing the way I think. So if I were to have watched a performance that I did, it would affect me.
If you had a blog, you could explain all you want, considering you've gotten a bit of heat from things you've said in brief on Twitter recently, both about Matthew Fox allegedly beating women and about Swamp People killing alligators.
If someone who was savvy on computers could run a website for me, I could potentially set up a blog, but I'm a slow coach when it comes to technology. I was so delighted that I was even able to get a Twitter account! But the medium has its own culture. It's very direct. It's very short and succinct. And I don't say anything unintentionally. I stand by everything I said. Everything I say defines me, and I don't apologize for it. It's an open forum, and people should honor that space. Not only that, if you're piqued by my comments, go check it out. Do your own research. It's all out there. It's not like I'm spilling secrets.