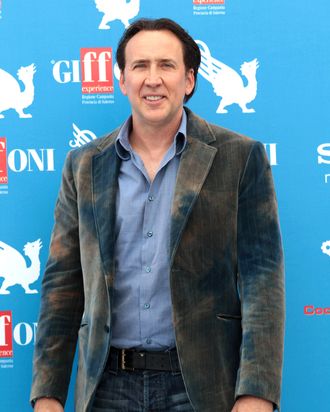 Actor Nicolas Cage attends 2012 Giffoni Film Festival photocall on July 18, 2012 in Giffoni Valle Piana, Italy.
Photo: Vittorio Zunino Celotto/Getty Images
You don't become the producer for The Expendables 2 by dreaming small. That's why Avi Lerner has big plans for a third installment of the leathery supergroup action movie. "We've approached Clint Eastwood to be one of the guys," Lerner tells Total Film. Lerner says he's also pursuing Harrison Ford, Wesley Snipes ("when he comes back from prison"), and Nicolas Cage, plus he promises that Mickey Rourke will be back "if he won't be too crazy." Seems like a big "if," but okay.