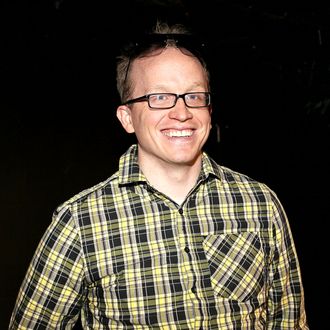 Chris Gethard hosts the Chris Gethard Show at the Upright Citizens Brigade Theatre on January 14, 2011 in New York City.
Photo: Steve Mack/Getty Images
IFC has ordered a pilot from comedian, author, variety-show host, and philosopher of artistic struggle Chris Gethard, the network announced today. The show will be based on Gethard's book A Bad Idea I'm About to Do, which means it should be very funny and so poignant and tender and smart that it will induce ovarian distress from miles away.