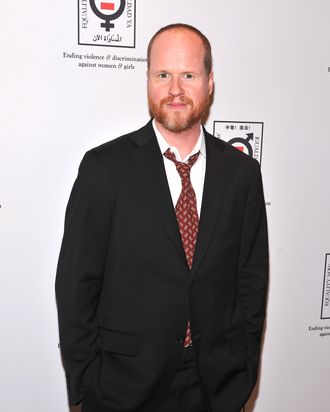 Director Joss Whedon attends the Equality Now 20th Anniversary Fundraiser Event at Asia Society on April 19, 2012 in New York City.
Photo: Fernando Leon/Getty Images
It finally happened: Marvel has signed Joss Whedon to write and direct a sequel to The Avengers, Disney executives announced today on a shareholders call. Whedon wasn't a lock to return, as he'd recently evinced a desire to make more projects centered on original characters; meanwhile, Marvel has a history of parting ways with its helmers, as there's been director turnover on the studio's Iron Man, Thor, Captain America, and Hulk franchises. Still, when you put together the third-most-successful movie ever made, maybe everyone's willing to make an exception.