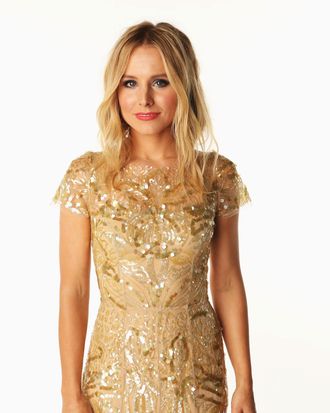 Kristen Bell poses in the Wonderwall.com Portrait Studio during 2012 CMT Music awards at the Bridgestone Arena on June 6, 2012 in Nashville, Tennessee.
Photo: Christopher Polk/2012 Getty Images
Kristen Bell is the subject of this month's patented Esquire column "Imagine My Surprise When I Discovered This Beautiful Ladycreature Has Actual Thoughts, Like a Real Person." She makes a Veronica Mars joke, she sings a song from Waiting for Guffman, and she apparently surprises the writer when she says she's not embarrassed by her enchanting sloth breakdown video. "Who doesn't like sloths?" she says. Who, indeed.