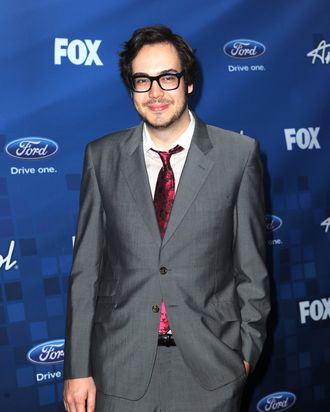 Actor Nelson Franklin attends Fox's "American Idol" Finalist Party on March 3, 2011 in Los Angeles, California.
Photo: Kevin Winter/Getty Images
New Girl ended last season with Schmidt breaking up with Cece to let her date within her natural habitat of models and chotchbags or whatever, à la White Fang. It's pretty clear they'll get back together at some point on the show — why torture us? — but in the meantime, Cece will have a new boyfriend. Nelson Franklin, of the quickly forgotten Traffic Light, will play Cece's new love interest, Robby, who TV Guide says "is an embarrassingly bad dancer and deaf in one ear." Take that, people who say New Girl is too invested in quirks!