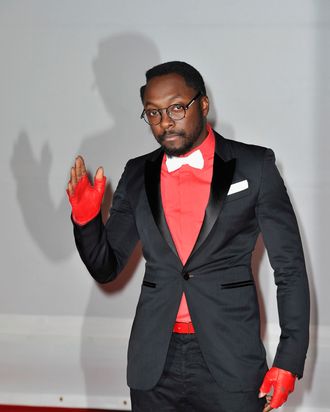 will.i.am attends The BRIT Awards 2012 at the O2 Arena on February 21, 2012 in London, England.
Photo: Gareth Cattermole/Getty Images
Yes, the Curiosity rover played the new will.i.am single "Reach for the Stars" on Mars today, as promised. Well, kind of. In point of fact, though the rover beamed the song premiere to Earth, will.i.am couldn't actually be heard on the Red Planet, reports the Times: "The rover does not have speakers to broadcast music to its surrounding landscape, and the thin Martian air would have distorted the sound." Mars, still a Top-40-free zone.